Wacken Open Air 2017: Alice Cooper, Megadeth e Flotsam and Jetsam completano il bill!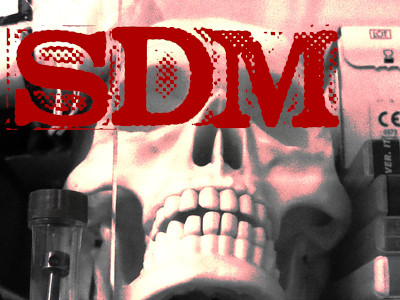 Ultimo annuncio riguardo al bill del Wacken Open Air 2017, che viene completato con l'aggiunta di Alice Cooper, Megadeth e Flotsam and Jetsam. Di seguito tutte le bands che potrete vedere live dal 3 al 5 Agosto prossimi a Wacken, in Germania:
Aborted
Ahab
Alice Cooper
Amon Amarth
Annihilator
Apocalyptica (20th anniversary show of 'Plays Metallica by Four Cellos')
Architects
ASP
Aura Noir
Avantasia
Batushka
Beyond The Black
British Lion
Brujeria
Candlemass
Clawfinger
Crowbar
Cypecore
Dawn Of Disease
Dog Eat Dog
Emil Bulls
Emperor (20th anniversary show of 'Anthems to the Welkin at Dusk')
Europe
Evil Scarecrow
Fates Warning
Fit For An Autopsy
Flotsam And Jetsam
Grand Magus
Grave Digger
Hämatom
Heaven Shall Burn
Hellomatic
Heldmaschine
High Fighter
Insomnium
Imperium Dekadenz
J.B.O.
Johnny Death Shadow
Kadavar
Karbholz
Katatonia
Kissin' Dynamite
Kreator
Kryptos
Lacuna Coil
Lords Of Black
Marilyn Manson
Max & Iggor Cavalera Return to Roots
MayheM (plays all masterpiece 'De Mysteriis Dom Sathanas')
Megadeth
Memoriam
Morbid Angel
Mortiis
Napalm Death
Nile
Orange Goblin
Paradise Lost
Possessed
Powerwolf
Primal Fear
Prong
Psychotic Waltz
Rage
Russkaja
Sacred Reich
Saltatio Mortis
Sanctuary
Serenity
Skull Fist
Snoozebutton
Soilwork
Sonata Arctica
Stahlmann
Status Quo
Steak Number Eight
Subway To Sally
Tankard
The Amity Affliction
The Boomtown Rats
The Dillinger Escape Plan
The Hirsch Effekt
Thundermother
Trivium
Turbonegro
Twilight Force
Ugly Kid Joe
Uk Subs
Uli Jon Roth
Walls Of Jericho
Warpath
Warrant
Witchery
Wolfbrigade
Nell'attesa potete gustarvi i video con l'intera performance al Wacken Open Air dello scorso anno di Cryptopsy e Uli Jon Roth; o il più recente live degli Orphaned Land. Per ulteriori info sull'evento e sui biglietti: www.wacken.com
Fondatore di Suoni Distorti Magazine e motorheadbanger. Toglietemi tutto ma lasciatemi la Musica!