Red Dragon Cartel: rilasciato il videoclip di 'Shout It Out' e tour mondiale!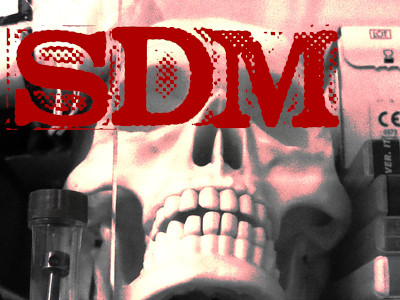 Gli americani Red Dragon Cartel, band dell'ex chitarrista di Ozzy Osbourne, Jake E Lee, hanno rilasciato da poco il videoclip per il brano 'Shout It Out'. La canzone è tratta dall'omonimo album uscito lo scorso Gennaio per Frontiers Records.

Potete procurarvi 'Red Dragon Cartel' in formato Cd tramite Amazon o in digitale tramite iTunes. Inoltre vi riportiamo le date ad oggi confermate inerenti il tour mondiale – partito lo scorso 20 Marzo, che porterà in giro la band fino al prossimo 28 Giugno
MARZO

March 20 Summit City Hazard, KY

March 21 The Back Bar Janesville, WI

March 23 The Firehouse Richmond, IN

March 25 The Dead Horse Cantina McKees Rocks, PA

March 26 J.B. McGinnes New Castle, DE

March 27 The Whiskey Room Raleigh, NC

March 28 Largo Cultural Center Largo, FL

March 29 Monsters of Rock Cruise Miami, FL

March 30 Monsters of Rock Cruise Miami, FL

March 31 Monsters of Rock Cruise Miami, FL

APRILE

April 1 Monsters of Rock Cruise Miami, FL

April 2 Mexicali Live Teaneck, NJ

April 3 The Legendary Dobbs Philadelphia, PA

April 4 Revolutions Amityville, NY

April 5 The Stafford Palace Stafford Springs, CT

April 7 Rock & Roll Heaven West Seneca, NY

April 9 Obsessions Live Lounge Ottawa, ON

April 10 Rockpile West Etobicoke, ON

April 11 Norma Jeans London, ON

April 12 Chrysalids Theatre Kitchener, ON

April 13 Industry Theater Sarnia, ON

April 25 Penn's Peak Jim Thorpe, PA

April 26 M3 Festival Columbia, MD

MAGGIO

May 2 Frontiers Rock Festival, Live Club Trezzo (MI) – Italy

May 4 Bluenote, Nove Mesto Nad Vahom – Slovakia

May 5 A38 Budapest – Hungary

May 8 Shoko, Madrid – Spain

May 9 Sala López, Zaragoza – Spain

May 10 Salamandra, Barcelona – Spain

May 14 Palace Loisirs, Bartenheim (Mulhouse), France

May 15 Le Forum, Paris, France

May 17 FRANCE – TBC

May 18 FRANCE- TBC

May 20 013 Tilburg, Netherlands

May 22 Zaal Concordia, Maasmechelen, Belgium

May 24 Melodka  Brno, Czech Rep.

May 26 Nová Chmelnice Prague, Czech Rep.

May 27 Colos-Saal Aschaffenburg, Germany

May 30 Szene Wien, Austria

May 31 Bac

kstage, Munich, Germany

GIUGNO

June 1 Blues Garage, Isernhagen (Hannover), Germany

June 3 Virgin Oil Co., Helsinki – Finland

June 5 Sweden Rock Festival, Solvesborg – Sweden

June 6 O2 Academy Islington, London – UK

June 7 Rescue Rooms, Nottingham- UK

June 8 Slade Rooms, Wolverhampton- UK

June 10 Classic Grand, Glasgow- UK

June 11 O2 Newcastle Academy 2, Newcastle- UK

June 13 The Tivoli, Buckley- UK

June 15 Download Festival, UK

June 19 El Corazon Seattle, WA More

June 21 Rock The Falls Idaho Falls, ID

June 27 Token Lounge Wedtland, MI

June 28 Reggie's Rock Club Chicago, IL
Fondatore di Suoni Distorti Magazine e motorheadbanger. Toglietemi tutto ma lasciatemi la Musica!